Medulloblastoma Statistics
Brain tumors are now the most common cancer and cause of cancer-related death in children less than 15 years of age. They are the most common solid tumor in children – accounting for approximately 25% of all childhood cancers.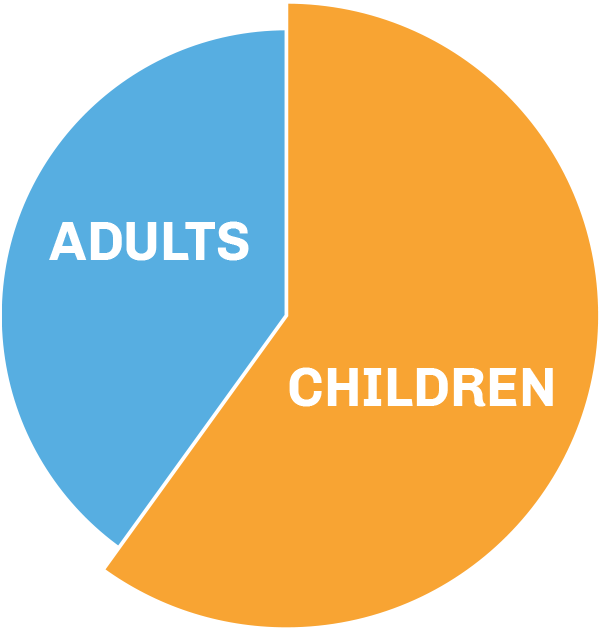 Over 14% of brain and CNS tumor deaths in children under 14 are attributed to medulloblastoma.

Approximately 350 patients are diagnosed each year.

Approximately 60% of patients diagnosed are children or youth under the age of 15.

There are an estimated 3,800 people living with medulloblastoma.

The 5 year survival rate (including adults) is 72.1%, compared to a median pediatric survival rate of just 3 years.

Medulloblastoma accounts for approximately 20% of all childhood brain tumors and 63% of intracranial embryonic tumors. These tumors can arise throughout childhood and into adulthood with an overall annual incidence of approximately 5 cases per 1 million in the pediatric population.

75% of medulloblastomas occur in children under the age of 10, with incidence peaking in children 1–4 and 5–9 years of age.

Medulloblastoma is more common in males, affecting approximately 1.7 times more males than females, although sex predilection as well as age-specific incidence vary by subgroup.

Medulloblastoma is far more rare in adulthood, with a reported incidence of 0.05 cases per 100,000 population.

---
Get Involved
If you would like to create a fundraiser or an event, contact us.
If you would like to make a donation, 100% (after credit card processing fee) will go direct to Homerun Cancer Research.